Everyone's looking for a more efficient way to bank, which is why online banks have become more ubiquitous. So much so that they have been labelled neobanks because they don't have physical branches. There are dozens of these neobanks around, but today we focus on the comparison between Varo Bank vs Current so that you can choose the best one for you.
Varo Bank
Launched in 2016, Varo Bank now has over 4 million customers and is among the top online banks in the US. Besides the huge number of users, Varo is the only neobank to receive a national bank charter to date, a record it set in July 2020. Aside from regulation, Varo offers impressive allround features to users by charging very little in fees while maintaining high quality services that are easy to access and use from your mobile phone.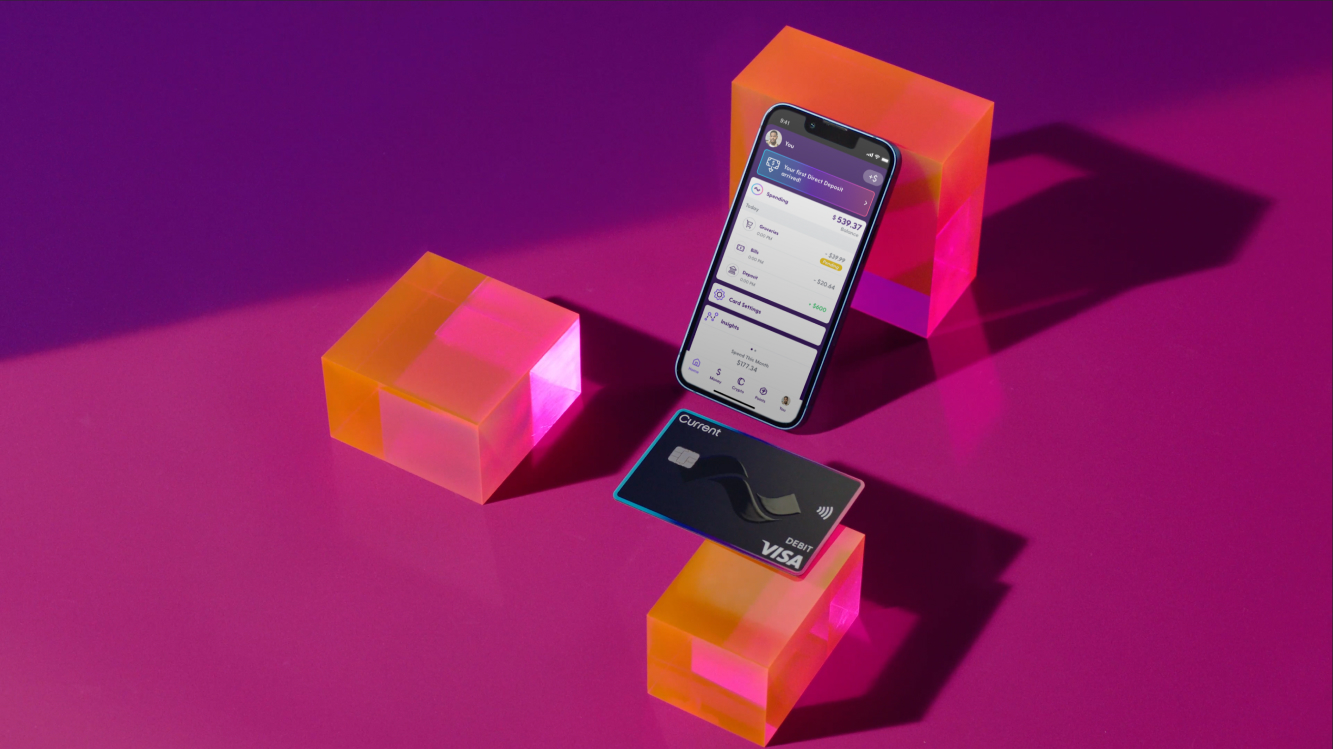 Current
One year before Varo Money, Current had already been launched in 2015 by former Wall Street trader Stuart Sopp. The goal of the company was to provide a debit card for teens, controlled by their parents, to teach them about finance. It has since expanded to offer general banking services by reporting having nearly 3 million users as of April 2020 and a valuation of $2.2 billion.
Varo Bank vs Current comparison
Varo Bank
Current
Savings (APY)
3.00% (Up to $5,000 deposits)
0.20% (Over $5,000 deposits)
None
Overdraft fees
$0 (up to $20)
$0 – $5 (over $20)
None
ATM withdrawal fee
Allpoint Network: Free
Other: $2.50
Allpoint Network: Free
Other: $2.50
Cash deposit fee
MoneyPak: $5.95
Retailer checkout: $4.95
MoneyPak: $5.95
Retailer checkout: $4.95
Security
Chartered national bank; FDIC insured
FDIC insured
Customer service
Phone call, Live chat, Email
Phone call, Live chat, Email
Fees
Varo Bank
There are almost no fees charged by Varo Bank, be it ATM withdrawals, check deposits and direct deposits. This is the main advantage about online banks, which don't have to pay for physical branches. The only fee charged will be on overdraft services titled Varo Advance.
However, you may be charged by some outlets on some occasions. One is when performing cash deposits at a physical store on the Green Dot Network such as 7-Eleven, Walmart and CVS. On these instances, you will be charged $4.95 by the outlet and $5.95 when using MoneyPak. In addition, making a withdrawal from an ATM outside the AllPoint Network will incur a $2.50 fee.
Current
This company too does not charge for general transactions just like Varo therefore lowering fees for users. But there are fees charged for holding a premium or teen account at $4.99 per month and $36 per year respectively. A premium account provides certain benefits such as instant credit of gas holds and faster direct deposits by up to 2 days.
Meanwhile, a teen account is aimed at teens for easier transactions while being maintained by the parent. Compared to Varo, though, Current has the advantage of not charging for overdraft services labelled Overdrive.
Ease of use
Varo Bank
You're not bound to a minimum deposit requirement and can start with any amount without having to worry about monthly maintenance fees. Simply download the app and sign up for an account within minutes. You can then begin receiving money immediately after the account is created through direct deposits, paper checks and ACH transfers. From there, you continue managing your account from the Varo Bank app available for all mobile devices.
Current
Creating an account takes a few minutes and once done your account is ready to use. You will only need to download the app to your mobile phone since it's mainly a mobile-based bank. Similarly to Varo, there are no fees for most transactions and no minimum deposit requirement, so you can get started immediately.
Savings
Varo Bank
As a fully chartered bank, Varo Bank is able to offer up to 3.00% APY for certain accounts that meet particular conditions. If those conditions are not met, the standard 0.20% APY is applied. A rounding-up feature also automatically saves any cents left on your balance and automatically invests them.
Current
At Current, your money does not attract any interest whatsoever. Considering the monthly fees for premium and teen accounts, this means your balance drops rather than growing as is the case with Varo. The company does offer Savings Pods, though, which are basically sub-accounts into which you can save your money.
Verdict: The better option
In the battle between Varo Bank vs Current, we found Varo Bank the better overall choice because it has low fees and high APY. That being said, Current does not charge for overdraft services, so it might be a better choice if you tend to tap into your overdraft regularly.
FAQ
Is it safe to bank online?
Yes, provided the company is insured by the FDIC.
How do I add money to my account?
You can make direct deposits, bank/ACH transfers or checks.
How do I reach customer support?
A number is available to call the customer support desk.
What fees will I be charged?
There are few fees charged except for some ATM withdrawals and cash deposits.