The typical strategy among tech startups is to grow rapidly by acquiring plenty of customers while figuring out what the future holds. That might seem absurd to most entrepreneurs until you realize that most tech giants today spent years in the red before finally turning a profit.
However, Varo Bank founder and CEO Colin Walsh did it the traditional way by seeking a national bank charter first albeit at the expense of growth. Fortunately for him, it worked and Varo Money has been enjoying the delayed benefits of the strategy.
Today, we look at the process of becoming a bank, what it means for the online banking industry and what the future holds for Varo Bank.
What's the big deal about a national bank charter?
Although most startup online banks claim to be FDIC insured, the truth is that they gain approval from the FDIC through partnerships with actual banks. Therefore, such companies merely handle the banking apps and API while customer deposits are held by the bank. In the case of Varo Money, that partner bank was Bancorp, which has nearly $180 billion in AUM in the US.
However, Varo Money wasn't satisfied with being just another fintech company and applied with the Office of the Comptroller of the Currency (OCC) for a bank charter. After multiple attempts, Varo Money became the first startup fintech company to receive a national bank charter in June 2020 and was later rebranded to Varo Bank NA.
With a bank charter, Varo Bank became a member of the Federal Reserve, which allows it to directly receive money deposits. Also as a member of the Fed, Varo could borrow money from the Fed if needed. And with access to customer deposits, the bank could then be able to invest the money.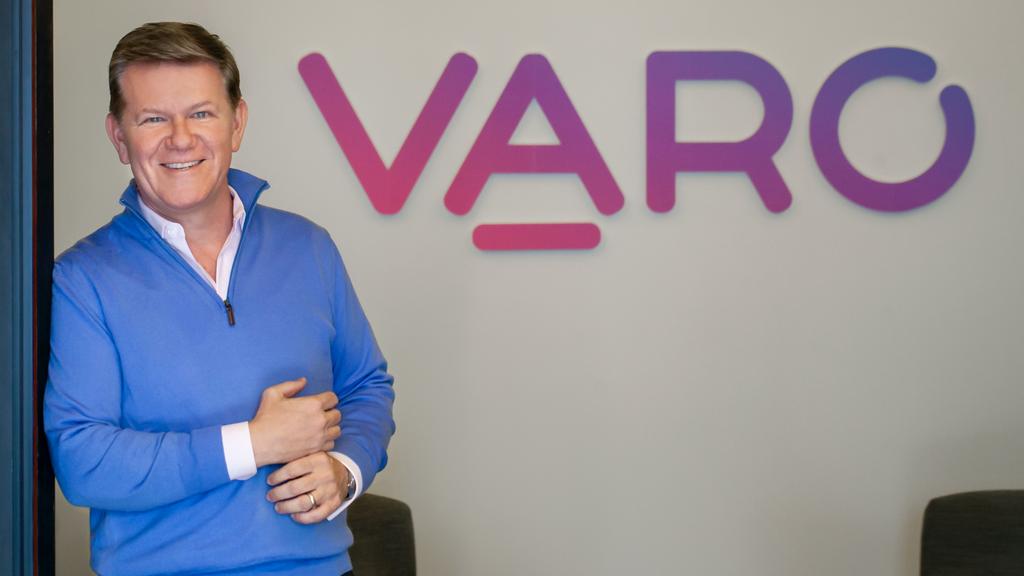 Speaking to CNBC, CEO Colin Walsh explained that this is how Varo Bank has been able to provide higher interest rates up to 3.00% APY. The company could also get into lending aside from offering a banking app.. Additionally, Varo Money would have access to the Zelle payments network, allowing for faster transactions.
How this has helped Varo Bank
Since receiving the charter, Varo Money has grown in value and expanded its customer base by a huge margin. In February 2020 when the FDIC approved Varo Money's application for a charter, the company had a valuation of about $500 million with the backing of companies such as TPG and Warburg Pincus. By September 2021, Varo Bank's valuation jumped to $2.5 billion after raising $510 million through a Series E funding round. Both existing and new investors had joined the round, indicating the growing trust in the company.
Meanwhile, Walsh reported that customer accounts doubled after 13 months since receiving the charter and revenue more than tripled during the same period. Without a partner bank acting as a middleman, Varo saved at least 50% in costs that it would have otherwise paid to Bancorp, thereby raising its revenue. At the same time, access to customer data allowed Varo to provide more personalized user experiences. Perhaps it is this that attracted more people to the apps.
Clearly, Varo Bank has been catching up to the competition after being left behind as it was seeking a bank charter. This level of growth in just over a year is a signal that the charter has been a boost to the company. And being the only company to receive such a charter, Varo has a clear edge over the competition.
What's next for online banking?
We all hate having to switch between different apps for different financial needs and Varo Bank acknowledges this too. That is why Varo is considering adding investment and cryptocurrency functions into its app so that it becomes an all-in-one app for users.
With over $500 million in funding, this is possible to achieve in the near future, elevating Varo Bank above the competition. In the long term, Varo is also eyeing the overseas market as well as going public, but this appears to be a long way into the horizon.
For now, the focus seems to be on customer acquisition. As Colin Walsh put it, 'They've just been at it longer… Now the fun begins'. On the other hand, it isn't difficult to see other similar banking apps seeking a charter too, so competition will still be tough.
All in all, we see this as a boon for online banking since the industry seems to be gaining traction and recognition. That should create healthy competition that should benefit the users as companies innovate different products to woo consumers.