Binance is a crypto exchange established in 2017. The exchange started operating out of Hong Kong and gained prominence due to its focus on trading alternative digital currencies. It features crypto-to-crypto trading across 500 different coins, including obscure virtual tokens.
The exchange has support for Bitcoin, Ethereum, Binance Coin, Litecoin, and Dogecoin. Since its establishment, the company has become a leading force for cryptos all over the world. People have continuously used it to get a feel for the crypto world, as well as maintain their portfolio.
Why is Binance the Best Crypto Exchange in Africa?
Accessibility
Binance is widely recognized as the best cryptocurrency exchange in Africa. The platform accepts residents from all countries in the region as opposed to other platforms that restrict transactions to specific areas. That means better accessibility for Africans who want to get into crypto. They also offer a service that can be accessed on mobile phones, tablets, laptops and PCs regardless of the location.
Sponsorships
Because of this accessibility, many African crypto traders turn to Binance as their choice platform for a crypto exchange. It has only grown in popularity in the past few years, even becoming an official sponsor for some continental events. One of these is the TotalEnergies Africa Cup of Nations.
The Africa Cup of Nations, or the AFCON, is the flagship football tournament of Africa. In 2021, the tournament was held in Cameroon and broadcast to over 157 countries globally. Binance supported the tournament as an official sponsor, bringing more attention to crypto via a key piece of African culture.
The AFCON 2021 games served as a way for the continent's best football players to represent their countries in a competitive fight broadcast all over the world. The tournament is supported by broadcasters all over Sub-Saharan Africa and North Africa regions, as well as affiliates in other continents.
Binance's participation in the AFCON 2021 will surely help Africans be more aware of the possibilities of using cryptocurrency.
Support for Cryptos
Binance has support for over 500 different types of crypto. These include popular coins such as Bitcoin, Ethereum, Litecoin and Dogecoin, but also emerging altcoins like Cardano, Solana, Avalanche and many more. Of course, there's Binance Coin or BNB, which has grown in usage over the past couple of years.
User-Friendly Application
The Binance app is one of the easiest apps to use. The app allows users to instantly log in using QR codes to enable a more straightforward log-in process. That way, users can save time and trade more efficiently without missing significant market movements. The app sets up fast and convenient access to the relevant goods and features used by people.
At the same time, Binance app contains a list of all transactions that happen through a user's account. Meanwhile, the FAQ pages and the Binance blog contain answers to questions about the platform, such as common errors and bugs. If you still need assistance, you can always contact the platform's Customer Support by choosing 'Online chat'. A support specialist will help you 24 hours a day, 7 days a week.
Is Binance available in Africa?
Binance is available in Africa. It is available in Algeria, Angola, Botswana Burkina Faso, Cameroon, Cape Verde, Comoros, Côte d'Ivore, Djibouti, DR Congo, Egypt, Eritrea, Ethiopia, Gabon, Ghana, Guinea-Bissau, Kenya, Madagascar, Mali, Morocco, Mozambique, Namibia, Senegal, Seychelles, Sierra Leone, South Africa, South Sudan, Swaziland, Tanzania, Uganda and many other countries.
Does Binance accept mobile money payments?
Binance accepts mobile money payments via providers such as Safaricom M-Pesa, Orange Money and MTN Mobile Money. Also supported are Moov Money and Tigo Money. Africans who use these payment methods can trade crypto without a hassle. All they have to do is add these payment methods to their Binance profiles.
Binance: The Best Affiliate Program in Africa
The Binance Africa Affiliate Program is intended to increase Binance's brand identification and awareness throughout Africa. It is a multi-platform effort aimed at rewarding content creators, influencers, artists, crypto traders and trainers through the Binance Ecosystem.
The program is the first of its kind to reward crypto users for their performance and dedication to Binance. Affiliates are rewarded for each acquisition and are paid based on engagements. This program is available to all social media influencers, crypto traders and content creators living in Nigeria, Ghana, and Kenya. Those living in South Africa and Uganda are also covered by the affiliate program.
Who Owns Binance crypto exchange?
Binance's CEO is Changpeng Zhao, a Chinese-Canadian software engineer. Zhao previously established Fusion Systems, a trade broker system in Shanghai. In the 2010s, Zhao expanded his career by working on cryptocurrency ventures. These include Blockchain.info, where he worked in the cryptocurrency wallet team, as well as OKCoin. By 12 January, he was reported by CNN to be worth at least $96 billion, joining the ranks of the world's richest billionaires.
While Binance crypto exchange was initially operated out of China, the company moved its assets to Japan in 2017 and later to the Cayman Islands. Binance has grown exponentially and is now the largest cryptocurrency exchange in the world.
Binance – A Place to Buy Cryptos with Fiat Money
Binance is the largest platform in the world for trading cryptocurrencies The site offers an excellent helping of coins, features and other functionalities. People from all over the world can learn how to use the platform to expand their crypto journey, joining a strong community of enthusiasts and traders.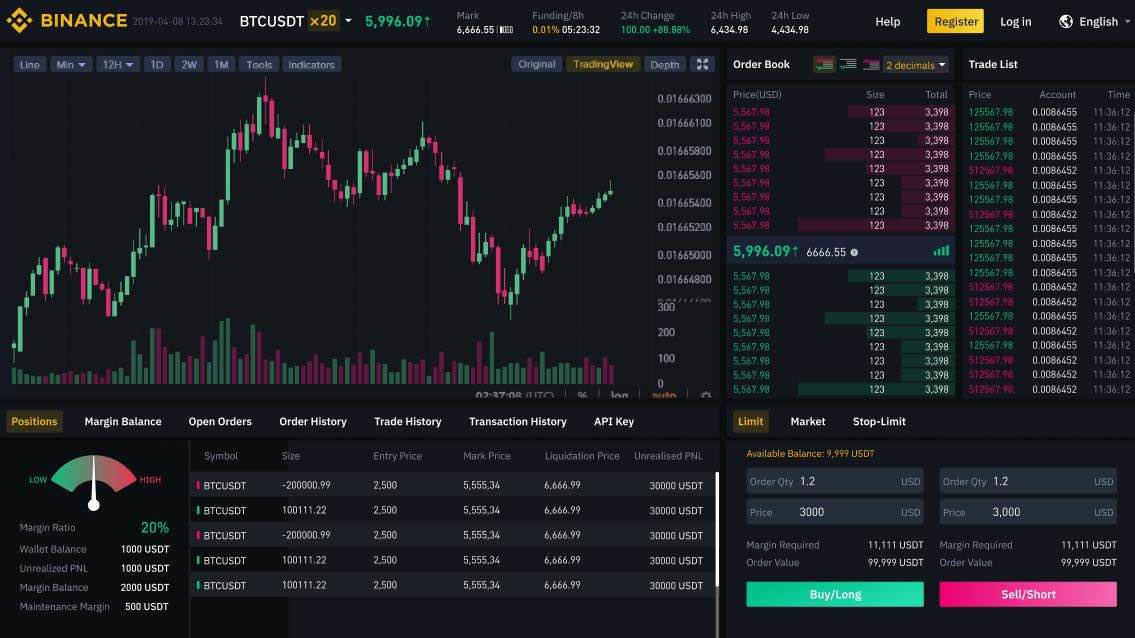 Binance uses both desktop and mobile applications. Users can enjoy their comprehensive market charts, referring to them for trading values and other important details. Order types, futures and other options are also part of the robust Binance system.
What sets Binance apart is its ability to offer users the chance to buy coins using fiat money. Fiat money is any currency issued by governments. These include the US dollar, the Euro, and other similar forms of money.
The FDIC insures fiat money held by Binance.US although not for assets in Binance Global The insurance can cover up to $250,000. Although the cryptocurrencies themselves are not insured, fiat insurance helps ease users who want to put a significant amount of money into the platform. Binance makes revenue via fee collection from users, especially when they make a trade with sellers or buyers.
Binance charges some of the lowest fees in the entire crypto industry. Because of this, Binance is known as the best platform for trading crypto using fiat money. Hobbyists, enthusiasts, dedicated crypto traders and even investors have all enjoyed the services of Binance. Its features are some of the most comprehensive and practical tools for anyone getting into crypto.
What are cryptos?
Cryptocurrencies, also known as cryptos, are any form of virtual currency that uses encrypted data on a blockchain or decentralized ledger for transactions. They do not have a central bank or a regulator commission. Cryptos are known for being decentralized and use a public ledger for transactions.
It functions as a digital method of payment without relying on banks and other conventional forms of financing. The system uses a peer-to-peer network, which means people from all over the world can send and receive payments to and from each other. But instead of physical money, cryptos are merely digital logs in a growing online ledger. The ledger, known as a blockchain, describes each transaction that occurs between people.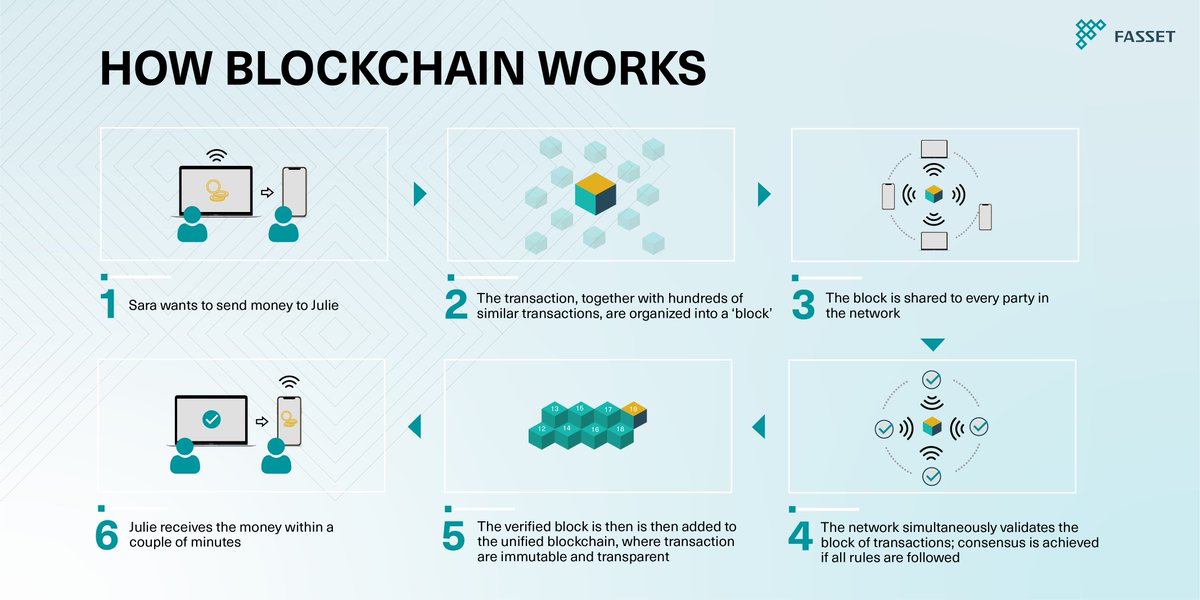 The encryption level in cryptos is very high. Each form of crypto includes advanced programming and coding to ensure that data is safe and secure. Every single kilobyte associated with the currency is run through a complicated string of code. These are used to store personal information and transaction data.
Bitcoin was the first ever form of cryptocurrency. It was first established in 2009 and has grown in popularity over the next decade. Millions of people worldwide use Bitcoin, keeping track of the fluctuations in its value. All cryptocurrencies attract traders who want to make a profit. The cycle of trading makes some coins' value increase from time to time.
Cryptos are distributed through the blockchain, a public record of transactions that all holders update. To use cryptos, one has to decide which platform they want to use for trading. Traditional brokers are online platforms that provide users with methods to buy and sell coins, usually alongside stocks and bonds. They are less specialized than dedicated cryptocurrency exchanges.
Cryptocurrency exchanges, on the other hand, are dedicated to digital transactions. They offer cryptos for sale and trade, but they also have wallets for storing them. These platforms also have interest-accruing options, and even support for NFTs. Exchanges are the go-to option for most traders, and Binance has become the most popular one globally.
Binance – The Biggest Crypto Exchange
Since its inception, Binance has become the biggest crypto exchange worldwide. Users know how reliable the platform is, and it is the most famous name when it comes to crypto-to-crypto trading. Binance offers unparalleled ease in trading two cryptocurrency pairs. Users have very little difficulty making trades between different coins, allowing them to build a more diverse portfolio.
Binance also has very low transaction fees due to high liquidity. It also routinely offers discounts to users, especially those that use the Binance Coin. Beyond this, Binance is also known for its robust and secure system. Their team is committed to upholding a high-quality platform that is free from vulnerabilities.
They also continuously develop their programming, incorporating the latest developments on the market.Binance has multiple tiers and clusters in its code. It uses high processing power and can process as many as 1.4 million crypto orders every second. That means users do not have to worry about speed when it comes to trading on the platform.
Binance also supports around five hundred different coins, among the highest for a crypto exchange. These include the essentials – Bitcoin, Ethereum, Litecoin, Binance Coin among others. It also has several other functionalities. For instance, it offers users the ability to consult a guide for trading values. Other features related to fundraising, delisting, and withdrawal are also included on the site. Users can even launch their cryptocurrency by creating initial coin offerings. Over time, these coins can grow in value as well.
Considering the many benefits and functionalities of Binance, it is not surprising that users have relied on it for their crypto needs.
Spot Market
The spot market is an important part of the crypto process. It is a financial market accessible to everyone. People can see and participate in the transactions that happen. For example, prospective buyers can use fiat money to buy coins from sellers. The trade happens immediately.
Spot markets are known for instant transactions. It assures people that their money goes through a secure channel instead of potential loopholes. A crypto exchange is the primary channel used by traders that engage in spot transactions. Binance is one such market and offers a safe and secure spot transaction mechanism.
Despite the security involved, spot trading allows people to invest and trade coins without many difficulties. Crypto investing is usually reliant on spot trading, especially for new users. In Binance, for example, the BNB or Binance currency is traded at market price through spot transactions.
Spot trading through Binance is a straightforward and hassle-free process. Once you have an account on Binance, the exchange allows you to make a spot trade with a few clicks. Head to the homepage and point your mouse pointer on the 'Trade' button. After that, click on 'Classic' and you can begin trading.
Trade Orders
Crypto users have to deal with many transactions as they go deeper into the field. But to become a skilled trader, you must first understand the concept of order types. Crypto trading is a different beast compared to real-world assets since you can place an order for a quantity in decimals.
Binance, being a diverse platform, allows its users to go through different types of trade orders. These include limit, market, and stop-limit orders. Limit orders happen when the trader sets a limit price and conducts a transaction based on that value. Market orders happen immediately and depend on the most ideal market price.
Stop-limit orders only happen when the price of a coin reaches a threshold. Whatever type of order you choose to make, Binance does not charge for crypto deposits. However, all users will be charged a transaction fee when they make withdrawals in fiat. The amount depends on the type of cryptocurrency.
Binance – An NFT Exchange
Binance NFT is the primary platform for consumers to enjoy a top-tier NFT experience. It boasts inexpensive prices, ultra-low trading costs and high liquidity. The marketplace contains unique pieces created by producers around the world.
The crypto exchange has exclusive collections by influential brands and artists. Users can begin their NFT journey right away if they already have a Binance account.
What are NFTs?
NFTs, or Non-Fungible Tokens, are a popular form of content trading in the decentralized market. NFTs are mostly Ethereum-based tokens that are used to validate digital ownership of a real-world object tied to them, allowing artists to release their work digitally without fear of someone replicating them without permission.
As a result, an NFT-ollecting craze has emerged, which features people collecting various sets of NFTs issued by artists and other creators who work hard on projects.
Binance – Invest in Cryptos and Gain Passive Income
Crypto staking is a method of contributing to a blockchain network by locking your coin away for weeks, months, and even years. Stakers can then cash in on their investment by receiving different rewards from the blockchain network. Binance allows users to stake via their Locked Staking program.
To earn rewards with locked staking, you must dedicate the coins you want to stake for a set amount of time. Your bitcoins will be locked throughout the staking time and you will not be able to access them until the specified period ends.
The platform has a flexible savings feature that allows you to earn interest on your cryptocurrency holdings while having the flexibility to deposit or withdraw your assets at any time. These rewards are paid every day. Through Binance's Locked Savings feature, users will be paid when the 'lock-up' time ends.
Depending on the type of coin you select, a minimum savings amount is necessary for both locked and flexible savings choices. There is a minimum savings amount required for both locked and flexible savings options depending on the type of coin chosen. Make sure your wallet contains enough coins so you can start saving with Binance.
Binance – Other Advanced Features
Margin Trading
Margin trading is a form of conducting asset transactions through funds provided by a separate entity. Margin trading accounts, as opposed to standard trading accounts, allow traders to obtain extra finances and support them with diverse forms of transactions. Binance Margin Trading supports many types of cryptocurrencies, including BTC, ETH, BNB, USDT and many others.
Futures Trading
Cryptocurrency futures are financial assets that allow people to leverage their investments and make their profits grow in time. Futures contracts are widely used as financial instruments and are some of the most popular items on Binance.
Binance Launchpad
Since 2019, Binance Launchpad, Binance's first and only token launch service, has recommended consumers to at least one new token launch every month. The service started with BitTorrent and Fetch.AI.
Binance Launchpad is a token launch platform that assists blockchain companies in raising financing and expanding their presence throughout the whole cryptocurrency ecosystem. Binance makes this happen by promoting a project's tokens to up to 10 million Binance users. Users have the opportunity to participate in promising and game-changing projects through this platform.
Summary
Overall, Binance is the best crypto exchange platform for Africans who want to get into cryptocurrencies. The amount of features and resources is worth a shot – and with Binance continuing to expand its functionalities, cryptocurrency will continue to thrive under its wing.